"Heroes of the Fourth Turning" New at Prospect
By: Will Arbery
March 24, 25, 26, 30, 31, April 1, 2
On a chilly night in the middle of America, Will Arbery's haunting play offers grace and disarming clarity, speaking to the heart of a country at war with itself.
Finalist: 2020 Pulitzer Prize in Drama
Winner! 2020 Lucille Lortel Award for Outstanding Play
Winner! 2020 New York Drama Critics Circle Award for Best Play
Winner! 2020 Whiting Award for Drama
Showtimes: 2:00pm or 7:30pm
Purchase tickets here.
Prospect Theater Project
1214 K Street, Modesto, CA 95354
Community Discussion Dates:
"Page to Stage" Discussion – Sunday, 03/26 after performance
Talk-back with Cast and Director – Sunday, 04/02 after performance
For more info please contact the box office at info@prospecttheaterproject.org
---
Radio Cavalcade: April 8th
Mercury Theater was helmed by Orson Welles and is most widely known for its production of "War of the Worlds. Their version of this Sherlock Holmes mystery is adapted from the stage play by William Gillette that was based on Sir Arthur Conan Doyle's character. Mercury Theater's script was penned by Welles and based largely on "A Scandal in Bohemia", as well as a mixture of elements from other Holmes stories. It once again pits Holmes against his nemesis Professor Moriarty as the sleuth works to unravel a tale of scandal and blackmail.
April 08, 2023 @ 7:30 PM
Prospect Theater Project
1214 K Street, Modesto, CA 95354
---
Art Walk Thursday, April 20th

Mistlin Gallery in Modesto, California is showcasing an exciting new exhibition called "Love Modesto" from April 4th through May 6th, 2023. This exhibition is open to artists working in all mediums and celebrates what they love about Modesto.
With eight different sub-themes, including Graffiti Night, Agriculture, Modesto Sites, Science Fiction, Interesting Architecture, Historical Figures, Modesto Famous Figures, and Performing Arts, there is something for everyone at this exhibition. The public is invited to attend the art walk happening on April 20th from 5-8pm, where visitors can meet the artists and experience the artwork firsthand. Don't miss this unique opportunity to celebrate the beauty and culture of Modesto through the eyes of talented artists!
Art Walk is a FREE casual event featuring a diverse range of artwork at locations that join together to showcase the best of the arts. You will have the opportunity to listen to local musicians, enjoy food and beverage from one of your favorite downtown restaurants as well as view artwork for purchase at local art galleries and shops. Participating businesses/galleries will be marked with an Art Walk banner outside (see most recent printable map).
Visit the Art Walk website.
---
Spring Garden Tour April 22
The Modesto Garden Club will feature six (6) fantastic homes and gardens on their Spring Garden Tour. Buy a ticket for yourself and a friend! Proceeds go toward civil affairs and six MGC high school student scholarships. 
Saturday, April 22, 2023
9:00a-4:00p
Tickets: $25
Purchase tickets here.
---
First Fridays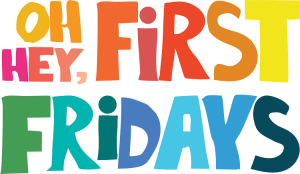 April 7 | May 5 | June 2 | July 7 | Aug 4 | Sept 1 | Oct 6
Connect with the coolest businesses, chefs and artists in town! Eat some tasty food, check out the merchandise at the many vendor booths, do some salsa dancing, and maybe catch a roller-skating demonstration. From pop-up dance workshops to international graffiti art mural festivals, goodness is found at First Fridays in downtown.
Would you like to become a First Fridays VENDOR or PERFORMER? Click here.
---
Food Tour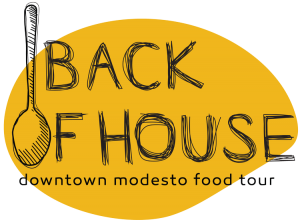 Calling all local FOODIES! Explore hidden gems, classic standbys, and up-and-comers in the heart of Downtown Modesto's growing food scene through the Back of House Food Tour!
Four restaurants, one mile, three hours of progressive dining and learning every Friday and Saturday. @backofhousefoodtour
---
DoMo Walls Coming October 6th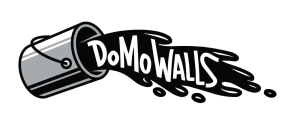 An annual Downtown Modesto mural festival that happens every October! DoMo Walls was envisioned as an expansion of Fasm Creative Battle, a mural festival that operates like an art competition.
In 2018, the Downtown Modesto Partnership partnered with the Fasm Creative Battle to amplify the growing energy of Downtown Modesto by bringing large-scale art installations to the heart of the city. To date, 22 world-stage murals have been installed by DoMo Walls artists and are treasured by this Central Valley community. Now, the festival is less like a competition and more like an art love fest, a celebration of the whimsy that always resides in the beating heart of every solid community.
Come out for DoMo Walls 2023 on Friday, October 6th! @domowalls
---
Looking for Something Fun to Do? 
There's so much to do in downtown Modesto, whether you're looking for a great meal, a movie, a boutique, or a fun place to have a drink with friends. Click here for the downtown directory.
---
Downtown Dining Information
For your convenience, we are providing the following link with dining options for downtown Modesto eateries.
Please be sure to call first since posted information is subject to change.
Please remember that you may also support these local businesses by using your RAD Card, purchasing a gift card and/or gift certificate.