Webinar for Entrepreneurs and Small Businesses, July 14th
The City of Modesto in partnership with CA State Controller Betty T. Yee will co-host a free small business webinar to help local business owners and entrepreneurs learn about important resources available to them from 10 a.m. to 12:00 p.m. on July 14, 2022.  The Modesto Chamber of Commerce, Opportunity Stanislaus and the Valley Sierra Small Business Development Center will co-present.
Small business owners – and those looking to start a business – can learn about the federal, state, and local programs available to help their businesses succeed, including grants, loans, and contracting opportunities.
Presenters will share resources and programs.
Registration Link: bit.ly/3OdnKNU
LinkedIn Post: https://www.linkedin.com/feed/update/urn:li:activity:6950933527395778560
---
Prospect Theatre Project Launches 2022/23 Season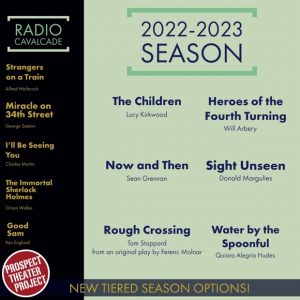 For play descriptions, dates and ticket information, click here.
Additionally, PTP has a four-show radio play season entitled "Radio Cavalcade". Great volunteer opportunities are also available.
---
15h Anniversary Season for Gallo Center 
The 15th ANNIVERSARY SEASON includes Broadway national tours, comedy, musical and dance performances, and much more. Browse through their digital season brochure to see all of the performance options here.
---
Lunchtime Music Garden Concert Series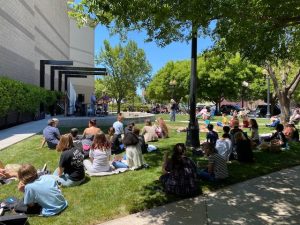 It's back thanks to popular demand! Launched in 2021, the Gallo Center's Brown Bag Concert Series at the outdoor Modesto Rotary Music Garden is a series of free lunchtime concerts by some of the region's top musical artists. Pack a lunch, bring a blanket, and have a great time in this perfect setting for concerts in the heart of downtown Modesto!
GALLO CENTER FOR THE ARTS
1000 I STREET, DOWNTOWN MODESTO
All Concerts are FREE to the public* and weather permitting.
JULY
1             DAVID ROGERS / DRUM LOVE
8             JOSH ROSENBLUM BAND
15           TÉA NOELLE
22           GRAVEL & GRACE
29           JOE BARRETTA
AUGUST
5             CHAD VAN RYS
12           LISETTE & THE LOUDMOUTHS
19           HORATIO & JAKE
26           PATTY CASTILLO-DAVIS
SEPTEMBER
2             BEGG
9             CANDICE LAMB
16           NATHAN IGNACIO
* Feel free to donate to the artists at their Venmo or PayPal accounts!
Downtown Art Installation
If you happen upon the grounds of the Gallo Center for the Arts, you'll notice something new; an oversized flowerpot with giant, bright orange primrose petals that allow daylight to pierce through them, casting a warm glow on the ground underneath. Take a moment to sit on the bench below to reflect and notice the flower roots surrounding you.
Head down to 1000 I Street for this magical experience, all thanks to artist Richard Herzog of Athens, Georgia.
The art piece is entitled "Primrose Planter" and was installed in December 2021. This project was gifted to the community from the Modesto Downtown Improvement District and the Downtown Modesto Partnership.
The artist described his creation: "I wanted to bring a little natural beauty into the urban landscape. While it would be a bit impractical to import a wild meadow or arboretum, an enlarged houseplant was not. The Primrose Planter is a potted plant on growing on the streets of Modesto. It draws inspiration from a number of different plant, orchids and primroses."
---
Modesto Symphony Orchestra Concerts
Each season, the MSO performs five classics concerts and three pops concerts at downtown's Gallo Center for the Arts and produces two community favorites: Picnic at the Pops at the E. & J. Gallo Winery and the Holiday Candlelight Concert at St. Stanislaus Catholic Church. Through its education and outreach programs, the MSO is able to reach over 15,000 students each year by working closely with local schools and providing free or low-cost opportunities to experience classical music.
For tickets: Modesto Symphony Orchestra
---
Downtown Dining Information
For your convenience, we are providing the following link with dining options for downtown Modesto eateries.
Please be sure to call first since posted information is subject to change.
Please remember that you may also support these local businesses by using your RAD Card, purchasing a gift card and/or gift certificate.
---