Modesto Downtown Sampler 17
The Downtown Sampler is back!  Don't miss Downtown Sampler 17 – an evening of food, drinks and incredible people.  Downtown Sampler 2017 is set for Tuesday, October 3rd.  You'll sample food from over 25 downtown area restaurants, plus enjoy local bands and strolling musicians, and free shuttle service within the downtown area.
Come experience the best Downtown Modesto has to offer – don't miss Downtown Sampler 2017, Tuesday evening, October 3rd from 5:30 p.m. to 9:30 p.m.  Tickets are $20 per person – and only a limited amount are available.  Get yours at the Downtown Improvement District's Office located at 1022 J Street, from 10:00 a.m. to 4:00 p.m. or by appointment, Boyett Cruisers or online at ModestoSampler.com.
This event is brought to you by the Downtown Improvement District, ModestoView, Chris Ricci Presents, Downtown Modesto Partnership, and the Modesto Area Music Awards, as well as KRVR The River, and KVIN The Vine.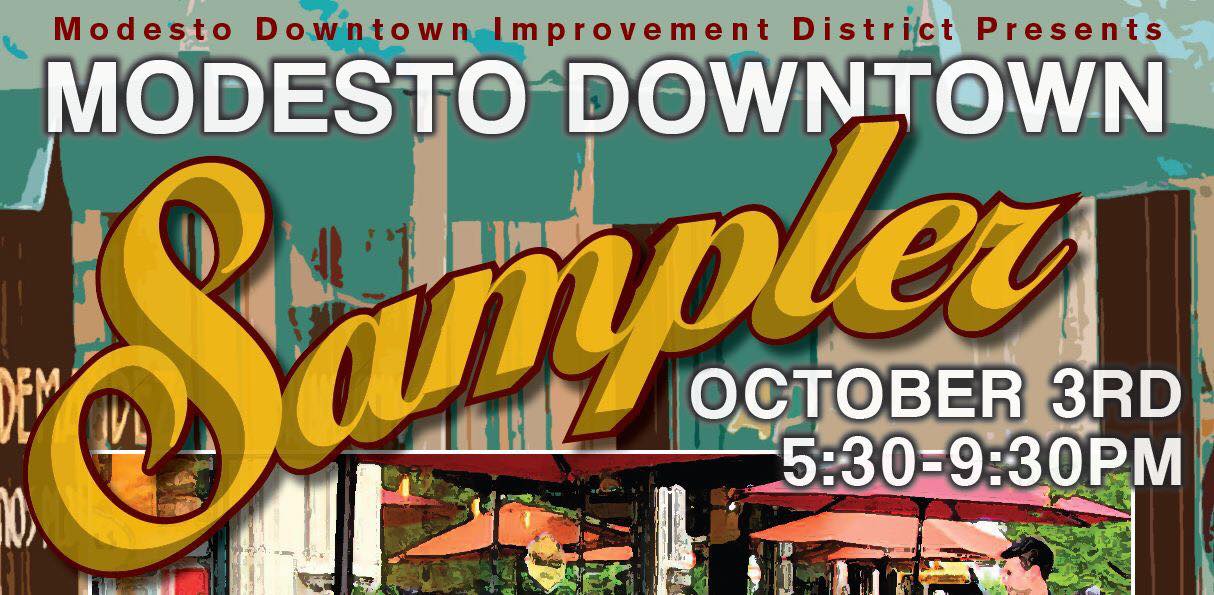 Summer 2017 Music in the Plaza
Come enjoy live music every Friday night in downtown's 10th Street Plaza from 7-9PM!
FedEx Small Business Grant Contest – 2017
The FedEx Small Business Grant Contest is a grant program by FedEx to award ten (10) small businesses with grants up to $25,000 and up to $7,500 in FedEx Office print and business services. The entry period for the contest is February 21, 2017–March 29, 2017. The voting period is March 1, 2017–April 5, 2017. Top 100 finalists will be announced April 13, 2017. Top 10 winners will be announced April 25, 2017.
-Prizes
-Contest Rules
-2017 Winners
-FAQ's
Downtown Modesto Christmas Parade 2016
Small Business Saturday – November 26th 2016
This year's Small Business Saturday is on November 26, 2016. Founded by American Express in 2010, this day is celebrated each year on the Saturday after Thanksgiving by supporting small businesses across the country.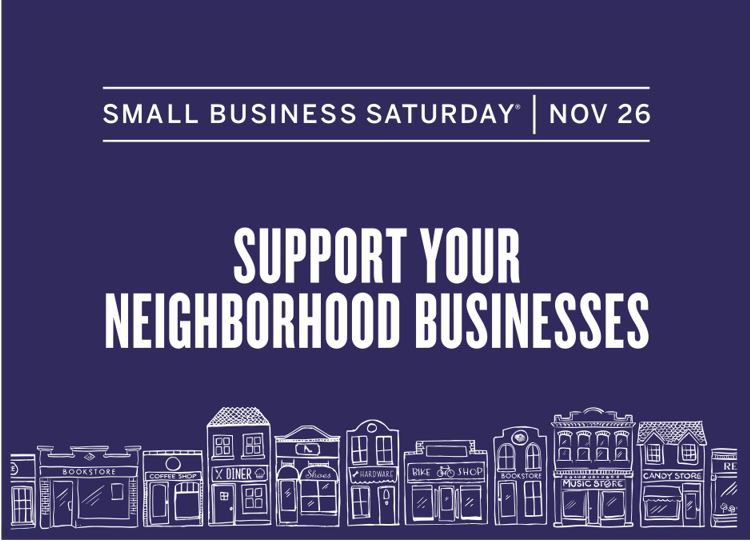 Downtown Modesto Trunk or Treat 2016
Classic cars, games for the kids, trunk or treating & much more!